Technology & Function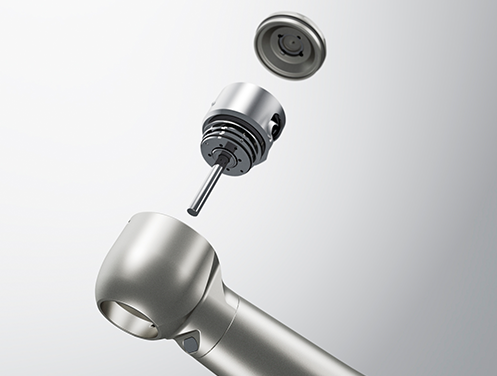 Interchangeable CartridgeCartridges are easily replaced in your practice helping you reduce costs and down-time. The replacement cartridge incorporates the spray holes to guarantee cartridge and water spray always work well together.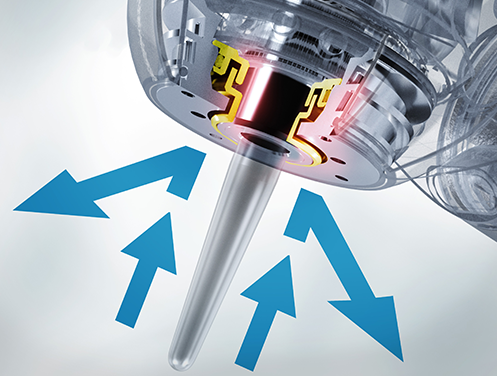 Clean Head SystemThe Clean Head System has an anti-suck back mechanism that stops blood and foreign matter from entering the head from the oral cavity. As a result, the ball bearings and mechanical parts last longer.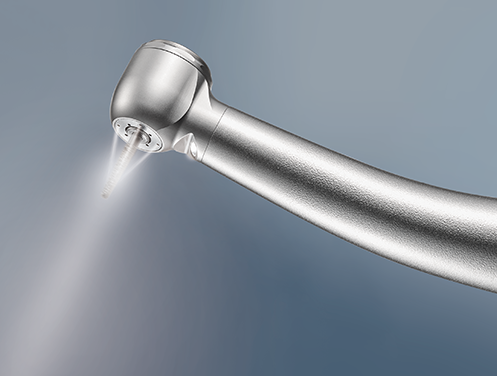 Quattro SpraySprays more effectively over the entire bur for better cooling.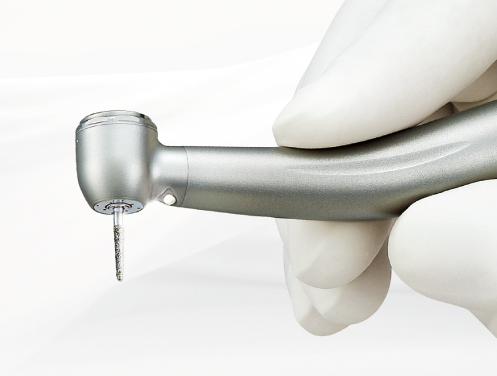 All Stainless BodyThe handpiece body is stainless steel, making it corrosion-resistant and sturdy. Its satin-like finish fits comfortably in your hand.
Specifications
Head :  Standard Head
Power : 26 W
Rotation : 325,000-430,000 min-1
Head Size : Ø12.1 x H 13.3 mm
Water Spray : Quattro Spray
Body Material : Stainless Steel